Need for Speed Payback Speedcross Update Adds New Cars, Drift Speedlists and Wheel Support
The first big content update for Need for Speed Payback has been announced - introducing two new cars, a whole new car class, abandoned cars, more customization part options, online drift speedlists and wheel support - and will launch 19th December.
[embed]https://www.youtube.com/watch?v=MzADhQLHVt8&feature=youtu.be&a=[/embed]
Speedcross is a new story expansion where players play as Mac as he competes in an upcoming Speedcross competition against racers from cities such as Palmont, Bayview, Rockport, Fairhaven and Olympic City. This update will add 16 new events across four zones; Canyon, Airfield, Construction and Ember Valley.
Speedcross is an event that focuses on scoring as many points as you can through a pre-determined course. Go big, and go fast as you score points in each of the following areas; Drift Zones, Jumps, Speedtraps and Smackables.
In addition, the Speedcross expansion adds two new cars; Mini John Cooper Works Countryman and Infiniti Q60 S, as well as the Nissan 350Z, Ford Focus RS and Dodge Charger included in the Speedcross car class. If you own the deluxe edition, this DLC will be free to download and will be purchasble as separate download for owners of the standard edition.
The missing cars are also being added into the game in the form of Abandoned Cars. These cars include the Mazda RX-7 Spirit R, Volvo 242DL, Volvo Amazon P130, Plymouth Barracuda, Nissan Skyline 2000 GTR and BMW M3 Evolution II E30. From 19th December, these cars will appear in the world for you to find. Once found, you'll be tasked with escaping the cops and if successful, will appear in dealerships to purchase.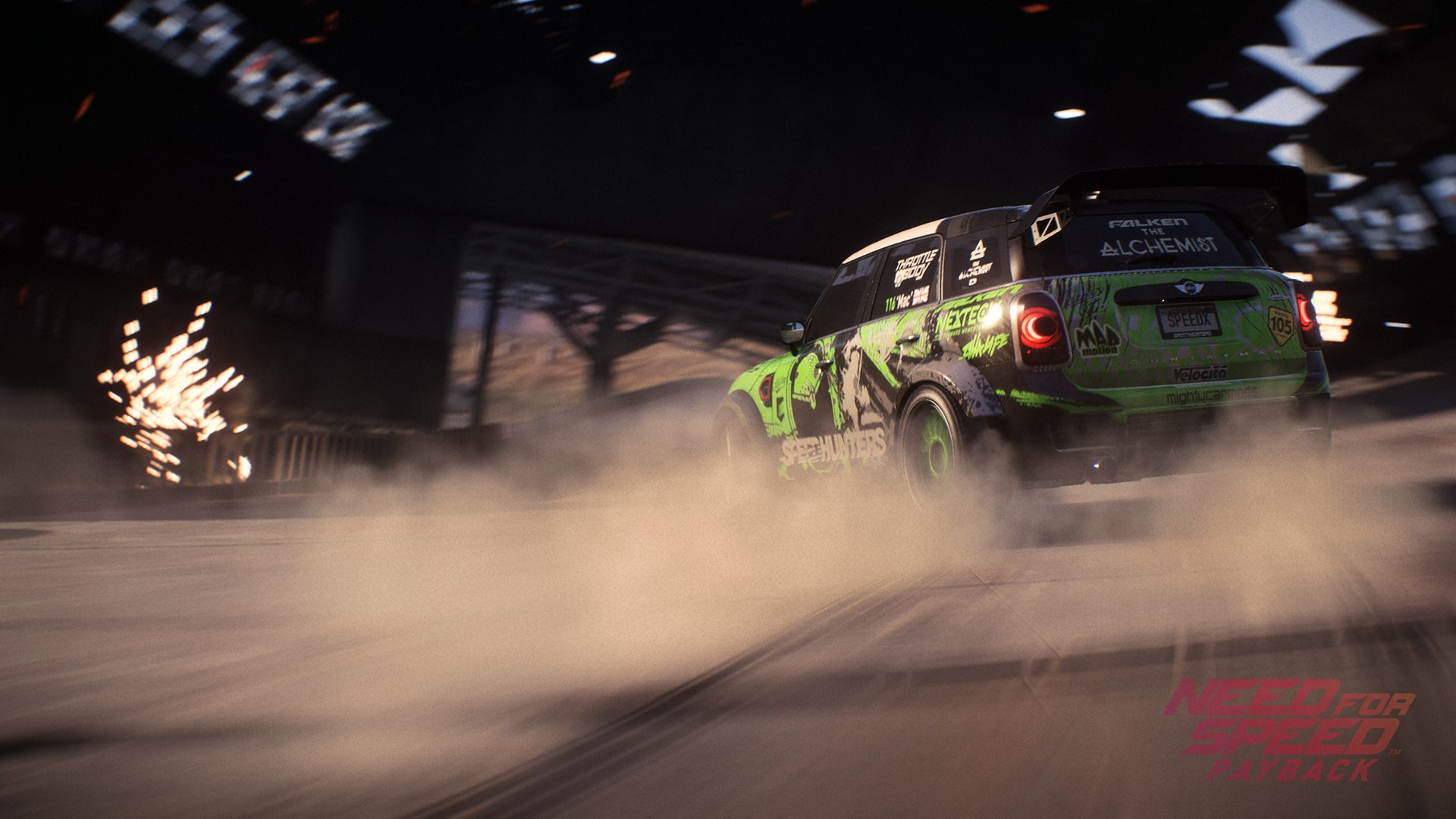 New customization options will also be added for select BMW cars, including the M4 GTS, M5, X6M and M2. These parts will come in the form of new front and rear bumpers, sideskirts, fenders, spoilers and more.
Online Speedlists have received an update, adding a new type of speedlist called Drift Runs. These are races based off of Drift Trials from the singleplayer campaign, with 10 different runs available to complete in both day and night times.
Finally, Steering Wheel Support has been added and will be coming to all platforms. The two wheels compatible to be used are the Logitech G29 and Logitech G920.
This is an exciting first step into what sounds like many future content updates to come, with drift speedlists definitely adding to the games lacking multiplayer. Will you be picking up the Speedcross expansion on the 19th, and are you excited for the new cars and drift speedlists? Let us know down below!